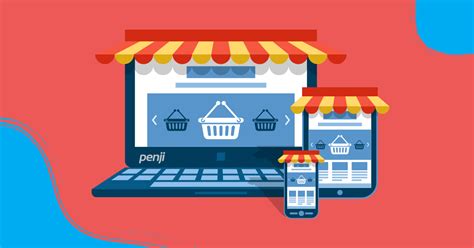 As non-profits increasingly embrace technology, inevitably they're faced with evaluating eCommerce solutions to assist streamline everything from online donations, membership management to revenue generation. Non-profits have specific software needs that not every for-profit tool can meet. We take a glance at the way to set about choosing the simplest eCommerce tool for your organization.
Non-profits don't have equivalent needs and requirements as for-profit businesses. Even with software specifically designed to get revenue like an eCommerce platform, non-profits have specific platform features not every for-profit tool can cater to.
However, eCommerce platforms are increasingly conscious of this challenge and have began to build feature sets that serve the non-profit segment. But this construction and delivery are spotty across an outsized and crowded market.
To save you from making an error you'll regret, our team here at Enginess has put together our favourite 3 eCommerce platforms for non-profits, the way to choose an eCommerce platform, and what the difference is between an eCommerce platform and an eCommerce + CMS integration.
What an eCommerce platform does
When we were producing this list, we quickly saw a problem: what's an eCommerce platform?
After all, a CRM like Salesforce is liable for generating revenue — does that make it an eCommerce platform?
To clarify things, we checked out a couple of common definitions.
Gartner defined eCommerce platforms as:
"A tool that facilitates purchasing transactions over the online , and supports the creation and development of customer relationships across multiple retail, wholesale, mobile, direct and indirect sales, call centre , and digital sales channels."
They go on to mention that:
"Key functionality for this technology includes the creation and management of product catalogs, Web storefronts, shopping carts, and merchandise recommendation and personalization."
G2 features a similar definition, saying an eCommerce platform is:
"A comprehensive software tool that permits merchants to create and manage a digital storefront for his or her products or services… They permit e-commerce businesses to try to do things like customized product information, manage web pages and layout, allow online transactions to occur, and adjust the platform consistent with businesses' online needs."
So from the experts, it's like an eCommerce platform has got to do a couple of key things:
Process and manage transactions online

Build and manage a digital storefront (an eCommerce store)

Manage inventory of said storefront

Design and customize said storefront, from the user experience to the visual design to the personalization needed to drive an omnichannel experience.
Those are the table stakes features of an eCommerce platform.
Of course, eCommerce platforms have moved past these core functions as they need to transform from single-use applications to networked platforms, adding on additional functionality via plugins and third parties to increasingly deliver the entire customer and commerce experience users expect.
Specifics tend to depend upon … but generally may include:
Marketing automation and merchandise retargeting

Recommendations and customization

Subscription creation and management for subscription services

Customer relationship management

Advanced web hosting

Advanced design functions

Personalized customer experiences

Content management

Sell-everywhere functions (social, marketplaces, etc… )
The list goes on. The sheer number of vendors and therefore the nature of platforms means the functionality is actually endless; however, most major providers will offer a minimum of some level of the above with their product.
What to seem for in an eCommerce platform
Now that we've an honest idea of what they're , let's probe what you ought to be trying to find .
What tool you would like goes to depend upon what you would like the platform to try to do and what organizational outcomes you're hoping to realize .
For instance, if you're a little association who just wants an internet store to sell branded merchandise and donate the profit back to your members, then you would possibly prioritize a platform that focuses on simple use for web design, has more all-round features and comes with great support. On the other hand, if you've got an enormous catalog and need to deliver highly personalized communications that tie into your platform of choice, you would possibly need something more complex.
So instead of listing "must-have" features, here are a couple of questions you ought to consider when you're evaluating eCommerce solutions.
How big are you getting to grow?
If your non-profit growth is fairly contained and it's not a core metric you would like to live , then buy for where you're now. You'll be fine, and you'll have many notices before you would like to upgrade.
If you're growing fast and need to create a system to last, then buy above what you would like immediately . For most, this may mean moving from very small business solutions into something more formal or maybe reaching up to enterprise solutions like Magento.
What is the organizational objective?
What is the aim of your platform? Why are you bothering to place during this and the primary place? This is often the foremost important thing to qualify early in order that you recognize what success seems like .
How much technical resource does one have access to?
You need to possess an honest understanding of your capabilities and what you would like to outsource to agencies, consultancies, and development partners before you purchase a platform. If you map those resources accurately, then you'll choose a platform that matches it accordingly.
Best of the breed vs. one platform to rule them all?
How many tools does one want to manage? Generally speaking, the larger a corporation , the more they're going to lean towards many better of breed versus one size fits all. However, if your needs are pretty simple , otherwise you have a typical use-case, then you'll likely be comfortable with a "one size fits all" platform.
Our top three eCommerce platforms for non-profits
Shopify
We wouldn't be a Canadian company if we didn't mention Shopify. The dominant player within the online store space, they need tons to supply as an eCommerce platform for non-profits.
Shopify isn't only incredibly easy to implement, update, and use, but it's designed specifically for online stores. So when it involves better of breed, Shopify is that product for this space.
In terms of serving non-profits specifically, where Shopify is robust on the shop side, they're weaker on specific non-profit needs.
That said, they need to be successfully deployed with organizations just like the World Wildlife Fund, Sudara, and therefore the Wishlist Foundation. For any organization looking to urge an eCommerce function up fast and features a lot of products to sell, then Shopify may be a good bet for you.
Snipcart
Snipcart may be a great Canadian company based out of Montreal. What makes Snipcart special and unique is that you simply don't need to make radical changes to your website to feature an eCommerce experience. Snipcart gives you the power to feature a handcart to your site in minutes. The platform boasts over 20,000 merchants and integrates with any site builder, CMS, and frameworks like Advantage CSP, WordPress, and Sitefinity.
Snipcart comes with many features for a member-driven organization, including recurring subscriptions, inventory management, invoicing, digital goods, tax management, and lots of more features.
YWCA Toronto utilized Snipcart to supply online donations and program event sales by easily integrating Snipcart into their Advantage CSP content-management system.
Wild Apricot
Wild Apricot is actually the other of Shopify. it's built specifically for non-profits but isn't as strong on straight-up CMS solutions like Shopify.
This is a blessing and a curse.
On the one hand, Wild Apricot comes with many features for a member-driven organization, including membership and event management, email and CRM functionality, and a mobile app.
Alternatively, all that extra functionality, despite being well-loved by clients like Women Business Owners and therefore the National Foster Parent Association, results in a diminished eCommerce offering. it's not a nasty platform, it's just not their primary focus.
There is another approach: leverage your existing CMS
Aside from all the vendors we just mentioned, there's a difference — use your CMS.
The overwhelming majority of internet sites have a CMS at their core, be it WordPress, Joomla, Drupal, or maybe Advantage CSP. So one option for eCommerce functionality is to approach it from the direction of "our CMS is the heart of our tech stack." By using your CMS as your core, you'll usually find products and services that are built on top of it (especially if you're employing a flexible platform like Advantage CSP) to offer you the eCommerce functionality you would like .
In short, if the content is your priority, you'll keep it that way and provide it an eCommerce infusion. However, what you gain in content flexibility and (usually) easy maintenance, you lose in overall functionality, since the core remains content and not a CMS.
Selecting an eCommerce platform that works for your non-profit isn't easy. Not only can it represent an enormous chunk of your technology spend, but it'd even be a critical part of your organizational strategy, not to mention a big investment of your own time.
Fortunately, you don't need to reinvent the wheel. By watching common use cases, questions, and specific vendor success stories, you ought to have a far better sense of what the market is for non-profit solutions, and the best way to navigate them from conception to get.