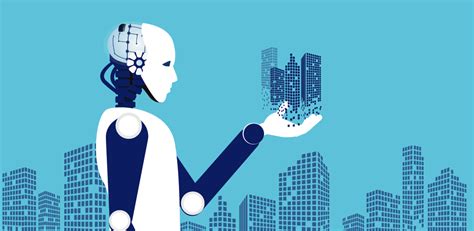 The process of procuring new technology is often tricky for any organization. Across the board, technology procurement demands time and money, a deep knowledge of technical requirements, and a hearty dose of forward-thinking on how the tech you adopt today goes to serve you within the future.
But for nonprofit associations, technology procurement can present a more specific set of hurdles to leap through.
For one thing, resources tend to be tight. Some businesses can afford to throw money at the matter of complex tech procurement. But nonprofits usually need to keep their eye on their budget.
While businesses are usually procuring tech for one need or group—think a sales team or a marketing department—associations often need to juggle demands from multiple user groups and target audiences, from association members to administrators and tech support.
These competing demands can make it hard to obviously state your objectives during a technology procurement exercise. Does one want to prioritize membership experience or cost-saving? How can the tech you procure strike a balance between day-to-day operational needs and long-term growth and revenue-generation? And what about incorporating e-commerce requirements and third-party integrations?
For associations, all of those questions can turn tech procurement into a frightening task. But during this post, we'll steer you within the right direction with a checklist of our top technology procurement tips for associations. Here, we cover the four key sorts of solutions that ought to guide your technology procurement process, and what you would like for each:
Membership management

Accounting software

E-commerce technology

Third-party integrations
Membership Management
Virtually every association has some sort of membership system in situ. Members have to be managed and technology is often a strong partner to assist you.
When you're considering technology procurement for your association, it's critical that you simply believe what your members need, and what your internal stakeholders have to service them.
These requirements can usually be weakened into four main parts:
Membership tracking
From a technology perspective, your membership requirements will likely align closely with the wants of a CRM that the other sort of business would utilize. That is, you would like to track:
Who your members are

What they're doing / how they engage with you

Where they're within the membership lifecycle

Metrics, KPIs, and simply accessible reporting around all of the above
For instance, you would like to understand if your organization is growing or shrinking, so at the foremost basic level, you would like to understand who your members are.
Then other elements get layered on top, which will assist you serve your member's needs better. For instance , you would possibly notice that your association features a lot of members in rural areas. which may drive additional chapters to open up or a rise in technology spend that facilitates remote member engagement.
Lastly, you need a tool which will help deliver data on your members in a consumable way. meaning dashboards, configurable reports, and customizable data fields to fit your use cases.
Membership marketing
Membership marketing is how you market to both your external audience and your existing members. Usually, the aim here is to drive sign-ups and improve engagement. If we map this to business requirements, this is often about marketing automation.
For associations, member marketing solves three problems:
Brings new members into your organization

Increases engagement with active members

Re-engages churned members
To achieve these objectives, you would like your member marketing tool to try to do a couple of things.
First, it must integrate together with your membership management tool. If the tool you're using to trace members and therefore the one you're using to speak with members can't ask one another , your life goes to urge tons harder.
Second, it must make it easy to succeed in your audience where they're. If your members are all about email, then it must make it easy to automate email marketing. If they're all about spam , then it must do this.
Third, it must track cleanly so you'll understand which bits of your marketing work, and may allocate time and resources accordingly.
Other considerations
Find a vendor you trust. Your membership data is both a strong asset and a serious trust signal. Find a reputable vendor and avoid security calamities.
Look at integrations. Membership data will likely be pulled and pushed in many different directions. Find a vendor with flexible and straightforward integrations and a good range of partners.
Find tools that suit your expertise. It's easy to "over-buy" when it involves membership management, mostly because the more complex tools are so incredibly powerful. But remember: software may be a tool like all others. That is, it's only as powerful because of the people using it.
Capture the info you would like . If you're not letting data guide your decisions, you're likely not using resources as efficiently as you'll be.
Accounting Software
Associations often have surprisingly complex accounting and financial needs for their size. Yes, they're often small organizations. However, they're also usually nonprofits (with tax and financing challenges around that) with variable workforces, they take regular / annual payments and, in some cases, have a degree of productization of their offering, so have some revenue generation (more on this during a minute).
Finally, associations usually believe donations, further complicating a posh accounting situation.
All that said, there are a couple of things that you simply got to consider when you're watching accounting requirements.
Automated reporting + tracking
Nonprofits are required to try to do tons of reporting — and this will take weeks to collate and understand. The more automated you'll make your reporting, the longer you'll release to think strategically about the finances of your organization. Not only that, but regularly run, automated reporting provides clarity to a good range of stakeholders and ensures there's one source of truth when it involves financial data.
Fundraising functionality
We could write an entire report on fundraising procurement. But within the meantime, here's a couple of must-have requirements:
Get a tool that gives high-quality reporting on campaign success / failure

Buy for current needs, but also keep an eye fixed on what the organization may have within the future. You don't want to be replacing your solution in two months.

Find an answer that services your existing campaigns effectively.

Event management, gift tracking, and company donor management are all excellent features to think about .
Basic accounting needs
On top of the specifics mentioned above, you would like to think about the fundamentals of accounting software. Things like simple invoicing, expense management, fund tracking, and basic income reporting. the better this all is to use, the higher off you'll be.
Other Considerations
Automated reporting, albeit it's costlier, will likely prevent time and resources and thus, achieve a positive ROI.

Find a cloud solution. Accounting is increasingly moving to cloud software, and lately there's no use to bother with local solutions when there are numerous excellent cloud ones out there.

Reporting on fundraising right down to the campaign level will provide tons of clarity into what works and what doesn't.

Events, gift tracking, and company donor management are all speciality functionalities that, if you would like them, are usually worth paying for since they suck up tons of your time to manage manually.

All-in-one solutions are usually easier. There could also be sacrificed to quality, but it makes life tons easier when everything is during a single tool

Reduce "exceptions" by buying into an ecosystem. Even exceptions (e.g. "this vendor isn't on the portal") is both a vulnerability and a serious time sink. attempt to find a tool which will assist you eliminate them.
E-Commerce Technology
We mentioned earlier that some organizations have productized a number of their content and offering. which means e-commerce is within the picture. But no matter where you're in your productization (if that's an objective), e-commerce will likely be a part of your association procurement process.
Here's what you would like to see for when you're evaluating e-commerce requirements in terms of both features to seem for and internal requirements to remember of.
E-commerce features
E-commerce features really are available in two categories for associations: basic "must haves", and "nice-to-haves" which will or might not be covered elsewhere in your tech stack.
At its most elementary, an e-commerce tech procurement must include:
Some way to process transactions online

A system to manage inventory

Some web / storefront construction and maintenance.
On top of those basic functionality, your e-commerce platform might also:
Manage marketing automation

Create and execute subscription services

Build and maintain your entire website

Manage your content
These, of course, are outside the core functions of an e-commerce platform. However, product offerings are so rich now, for a smaller association with a true specialise in e-commerce, they could suffice because the organization scales to true better of breed.
E-commerce inquiries to ask yourself
On top of the above features, there are a couple of questions you ought to ask yourself as you undergo the procurement process.
First, what level of sophistication do I need? Am I able to solve this with an existing tool? Many organizations don't need a full e-commerce suite. A plugin to your AMS or your CMS / website provider might suffice.
Second, how big a task does e-commerce play? Even for larger associations, e-commerce can play a comparatively bit part . Your need should match the tool you purchase since there are numerous great options on the market.
Third, are you running your membership dues through your e-commerce platform? fixing a subscription could be clunky, but could prevent tons of your time down the road. Understanding what you're planning on doing with the tool before you purchase may be a surefire thanks to get a far better result.
Other Considerations
You have to a minimum of be ready to process transactions, manage inventory, and manage a digital storefront
There are additional options like SaaS, marketing automation, content management, and website management to believe
Consider your needs carefully before you invest so you get a tool that works for you.
Third-Party Integrations
Third party integrations are often a serious pain. However, getting all of your different systems to speak to every other and therefore the outside world is important to successful tech procurement and data visibility / optimization. Not only will a unified view of your data help you create decisions quickly and operate more efficiently, but integrations between systems suck up a disproportionate amount of your time . So albeit they could only be a little a part of the general purchase, they're critical to a successful procurement.
With that in mind, instead of listing all the integrations you'll have to consider, we've put together a brief framework to assist you identify what integrations you'll need.
Step 1: Identify your goals
First, identify what you're trying to do overall. If you're involved during a procurement process, there should be some documentation around this in terms of objectives and goals. If this hasn't been identified, this is often an honest place to start out.
Step 2: Identify the info you would like to trace
Next, compute what data you would like to use or will get to achieve your objective. Say, as an example, that you're procuring an association management system to trace members. you would possibly want to trace their names, contact information, date they signed up, etc…
It is often useful to brainstorm these fields, then later drop them into an Excel spreadsheet.
Step 3: Identify where your data goes to measure
Once you've got the target and therefore the data, compute where you would like it to measure. Each bit of knowledge you would like to trace, albeit it's used elsewhere, should have one source of truth. What's more, the more data you'll store during a single system of record, the higher off you're.
Step 4: Identify what systems need what data
Finally, check out your different tools. What systems and teams need what data to work efficiently?
With this framework, you'll begin to urge a way of where your data is, must be, and who else needs access, which can , in turn, assist you prioritize what systems got to be integrated and the way closely.
Complete Technology Procurement Checklist for Non-Profits
Membership requirements
Find a vendor who's trustworthy supported third party references and industry leaders

Look at integrations. Your membership tool will likely become the guts of your business

Find a tool to fit your level of experience
Account requirements
Consider automated reporting as an ROI-positive account purchase thanks to the time you save

All-in-one, cloud-based solutions proliferate within the market. persist with these instead of local solutions and obtain all the advantages of SaaS and therefore the cloud without the headaches of security risks.
E-commerce requirements
Your platforms must process transactions, manage inventory, and performance as a storefront.

There's many additional functionality which will be covered by an e-commerce platform. determine what you would like and what you'll use existing technology for.

Consider where your organization is in terms of growth, what role e-commerce plays, and if you're processing membership fees or other purchases through the platform.
Integration requirements
Consider tools you're using now and tools you'll likely be using within the future.

Consider buying into an ecosystem instead of one swiss army knife tool or disparate point solutions

Map out what data must go where for both common and edge use cases to know how your integrations got to work

Understand your goal, the info you would like to trace , where the info goes to measure , and what systems the info must be pushed / pulled to so as to prioritize the proper integrations