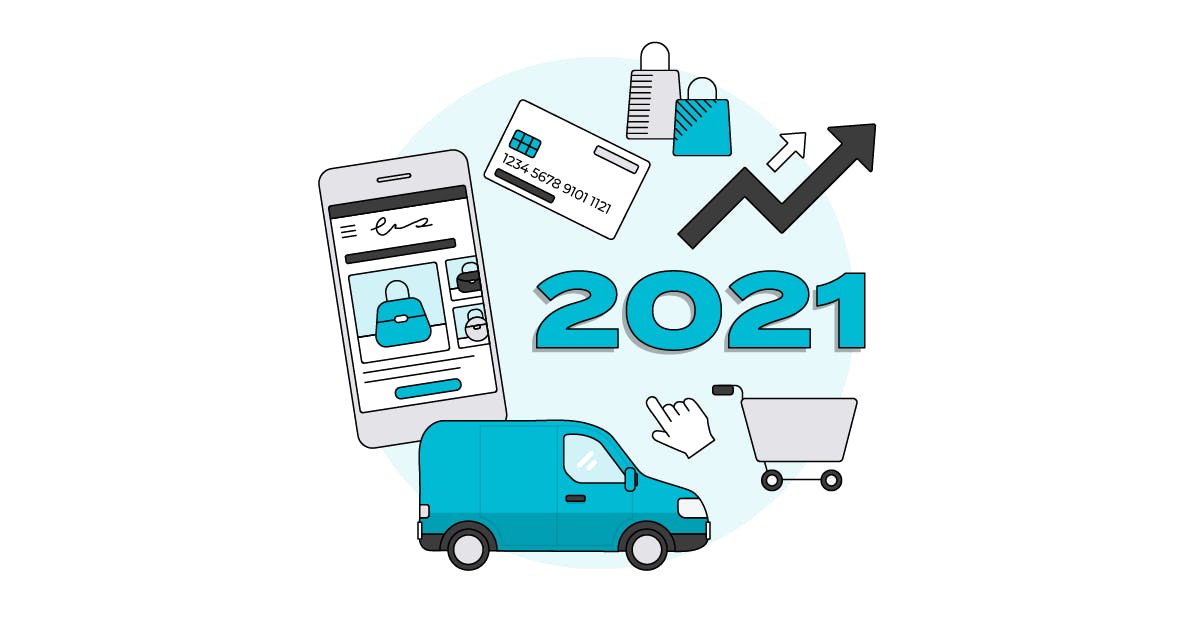 It's that point of year again. Things are winding down, we're peering into subsequent 12 months, and we're trying to work out what's coming at us in 2021. So without further ado, here are our 6 predictions for the longer term of ecommerce.
Experience are going to be King
The hurdle of getting people to shop for things online (even large things) has officially been cleared.
Now, we're getting to see a huge shift to digital commerce from virtually every sector. meaning that there's getting to be more pressure on brands to deliver as competition forces innovation.
We're already seeing this, with cost per click costs for ecommerce up ~40% since April.
In short, customers have more options, and they're getting to be more discerning, and it's getting to get costlier to shop for traffic to your site.
So the companies who will win are getting to be those who can provide a customized , integrated, seamless, omnichannel experience across any device, on any connection quality. If you would like to remain ahead, now's the time to take a position in user experience and style .
Retention will drive eCommerce Forward
Elevated by equivalent drivers as before — increasing competitor pressure and rising acquisition costs — retention will be the name of the sport in 2021.
As companies pour extra money into acquiring customers, they're getting to make all more value (lifetime value / LTV) so as to recoup their acquisition spend.
So the focus is going to be on retention, and communicating with customers the proper message at the proper time during a meaningful, personalized way. meaning investing in CRM and effectively leveraging individual data in your customer communication. It also means for larger organizations turning to AI/ML recommendation engines to drive product discoverability.
Marketplaces will still grow (and brand is that the answer)
Marketplaces like Amazon will still grow both in size and importance. More and more searches are getting to undergo them, and subsequently, so will more and more purchases. Optimizing for platforms goes to become a need-to-have, and ecommerce brands would be knowing tailor their projections accordingly.
But as any ecommerce company will tell you, those platforms tend to require a hefty cut. So we expect there'll be a second trend here. As brands still invest in UX and style to differentiate on experience, we'll also see them attempt to stand out from a brand perspective, and escape the marketplace as a stand-alone brand that folks will hunt down — massively decreasing their cost of products sold (COGS). 
In short, brand builders will win the ecommerce game, so we will expect to ascertain some great advertising over subsequent 12 months.
Subscription will still reign
With fundamental market pressures, there's going to be more subscriptions than ever as companies seek to extend their LTV.
Our prediction is that more and more non-subscription ecommerce businesses will start to include subscriptions into their portfolios, so as to approach their customer value and offset the rising acquisition costs.
Fulfillment and packaging will take centre stage
Packaging and subsequently unboxing has become an integral part of the ecommerce experience, and that we can expect to ascertain that continue. Right now, if it's good, it's a pleasing surprise. But as consumers experience great packaging, their expectations around all packaging will go up. 
In a similar vein, brands with flawless delivery and straightforward returns are going to be ready to offer that as a differentiator. As new players enter the ecommerce space, there are sure to be hiccups around fulfillment and returns — a notoriously thorny ecommerce problem.
As consumers bear the brunt of these mistakes, they'll prioritize brands they will trust who can catch on and roll in the hay right, every single time.
Social selling will fall to wayside
Selling over Facebook and Instagram as a direct-to-purchase channel was a fun experiment. But we don't see that becoming a serious a part of the ecommerce future in 2021.
The Instagram rollout earlier in 2020 was met with resistance and widespread pushback, adn Instagram, given the character of the platform, should are the simplest of the main networks. For it to flop there doesn't bode well for everybody else. it'd be a neighborhood of the conversation, but it won't drive significant strategic or tactical changes to ecommerce within the next 12 months.